From the distant past
up till today…

Where tradition meets quality…

Our small, local traditional bakery 'Sesoulas' was first founded by the Patsi family in 1890.
In 1940, during the years of the Italian-German occupation, this small family owned bakery with its street-sellers, supplied round, sesame bread and sugar buns to the local community of Argostóli.
As an eight year old, street seller, Aristofanis Pollatos started his career in the local bakery. He soon became irreplaceable, though his young age and took lead of the business using some of the traditional tools of that time like a baking pan, a wooden spoon, a handful of almonds, a little sugar, a bag of coal and succeeded in making the first traditional candy of Kefalonia, the mandola!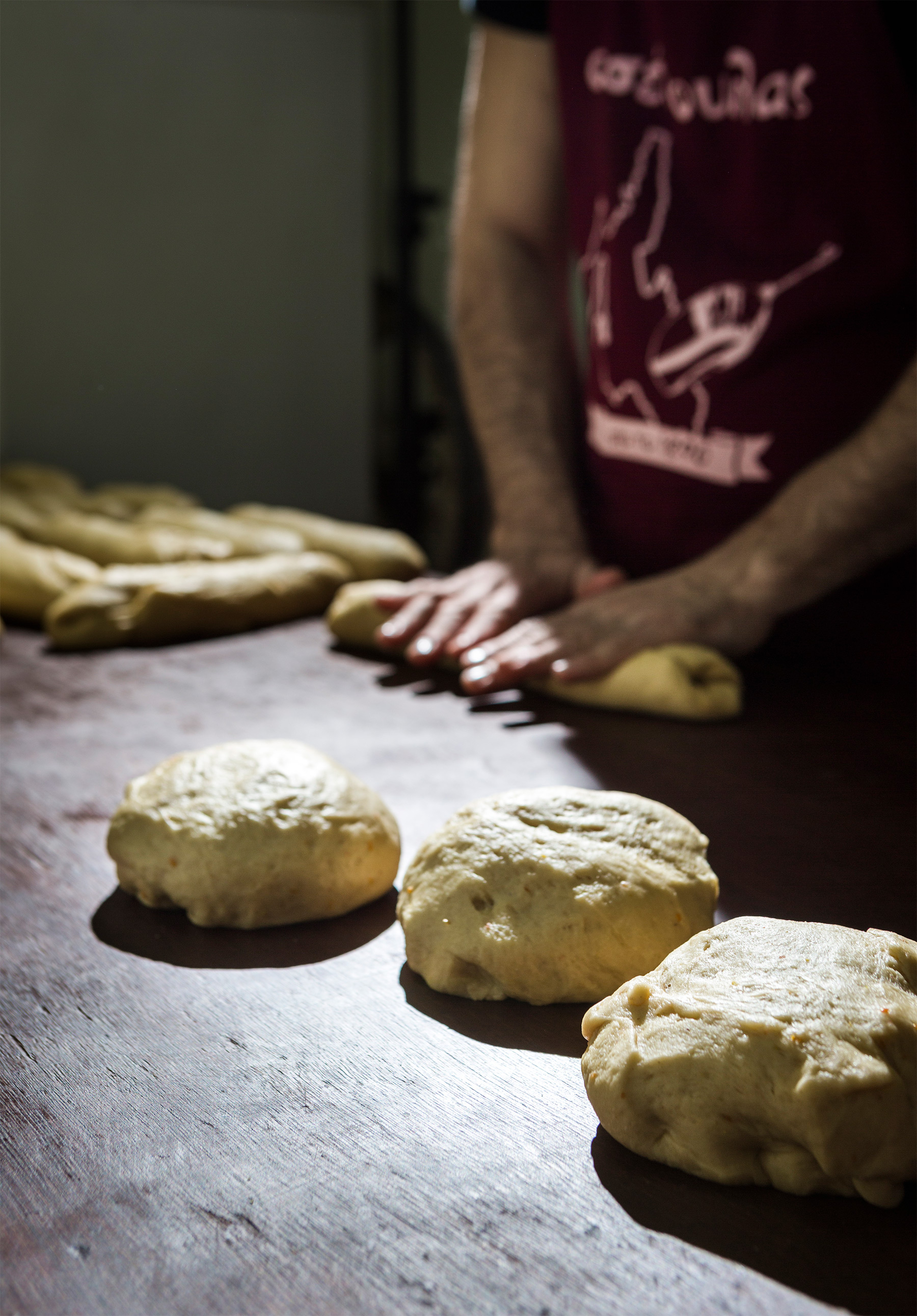 And that's how we arrived at this present day…
Lina and her husband George are the 4th generation and the current owners. They both continue the family tradition and success of the family business along with modern approaches, that bring them into the 21st century. Most importantly, keeping the tradition and the quality of their products the same for the last 120 years.
Sesoulas is the most well-known bakery on the island for their products. The name 'Sesoulas' literally means a large scoop which is used when buying in bulk, which to this day one can still walk in to the bakery and see, smell and taste the overflowing, freshly, daily, baked goods. These products are continuously replenished throughout the day to welcome their continual flow of customers. Therefore, 'Sesoulas' is worthy of its name.
And not only…
A stroll along the pedestrian road will convince you…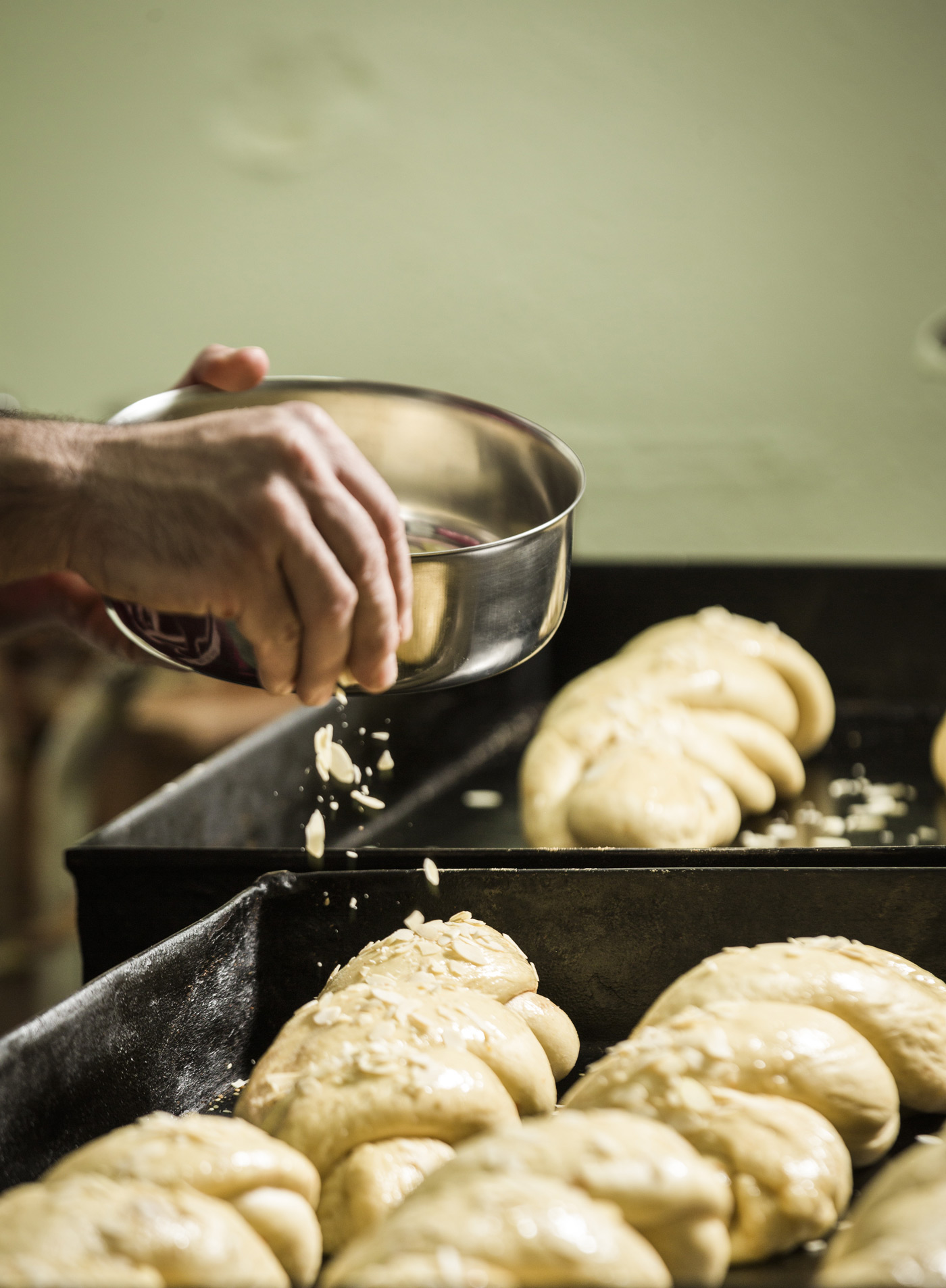 Freshly baked biscuits from all kinds of aromas like ouzo, aniseed, grape, must, vanilla, cinnamon, fresh butter and chocolate, but not forgetting to mention the by far best homemade 'Tsoureki' of the island with a combination of machlepi, orange and Mastixa. Hard for the locals and visitors to resist!
Exceptional, premium quality ingredients are used when making these products in combination with traditional recipes and that's what makes 'Sesoulas' so unique.
Sesoulas will always be a loving, family owned business…
Everyday, like when they first started, with love and fine taste and upmost respect for their customers, this small traditional bakery creates handmade products, delicious traditional sweets, without using mass produce, which allows them to continue to produce their products in the way that they know best.
Their dream…to pass these traditions to their children and to the future generations of their family so they will continue the 120 plus years tradition of Sesoulas.